Fiala is the first time against the Czechs. He enjoys Jágra and his favorite June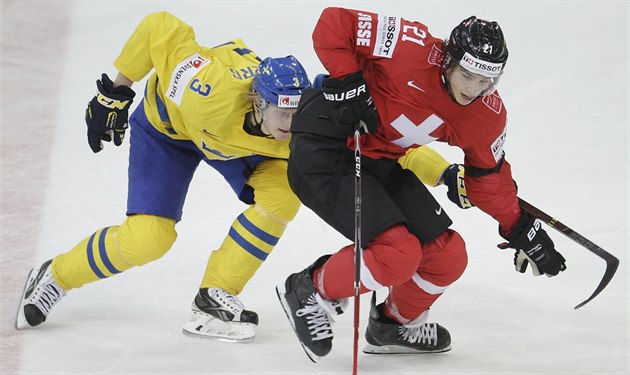 "Dad, mom, grandmother. Everybody will cheer, "calculates an 18-year-old striker, a great talent for Swiss hockey. Or the domestic one?
The parents are purely Czech, the father is the former Lugano player and coach Jan Fiala. At home he sometimes talks to a Czech son while his mum cooks dumplings and sauces he likes. "" I still enjoy more Czech meals, "he admits good Czech. Although occasionally a little confused when strange words come to her. For example, "We Swiss are not like Canada, which has four strong attacks. We must accept the role of defense first and then an offense. "
No wonder. From Swiss St. Gallen, where he was born, soon left to play in Sweden, then Nashville Predators pulled him to the NHL.They therefore speak five languages. "I have a lot of languages ​​in my head. German, English…I have a girl in Sweden, so that's a lot. "
Not only in linguistics.
He has spent a lot of his career in his still-begining career. For the past year, the championship was eighteen, twenty and the big one in Minsk. This year he has cut "only" the doubles: junior tournament and now seniors in Prague.
He wants to become a big star and now he will be against the Czech national team for the first time. Against yours. "It's a special match for me," he says. He also owns a Czech passport, so he could applaud to him.
But he feels like a Swiss and wants to defeat the home: "I will play a hundred percent.I'll have a focus. "
The more Fial will concentrate – hence his talk of" having a focus "- when Jaromir Jagr, whom he admires for a long time. "It will be wonderful to play against him," says a 25-year-old younger hockey player. "When I was young, it was my idol."
Like other Czechs. He will immediately burn the name of another wand with a good shot: "Roman Červenka."
As the game matures on its patterns, it does not even know how to use a weapon as a weapon. "I'm not going to say anything," she said with a smile. Better to bet on another Czech advantage: ice hockey.